The Hound

"Killing is the sweetest thing there is." /GOT/ Game of Thrones/ 18+/ Novella./ Magic Reigns Member.

Male
53 years old
King's Landing,
United Kingdom

Last Login:
January 17 2023



View: Photos | Blog | Layouts

The Hound's Details
Here for:

Dating, Relationships,
Friends,

Orientation

:

Straight

Body type:

Slim / Slender

Ethnicity:

White/Caucasian

Religion:

I will let you know . . .

Education:

No Answer

Occupation:

The King's Dog

Height:

8"0'

Characters:

Sandor Clegane, The Hound

Verses:

Game of Thrones, A Song of Fire and Ice

Playbys:

Rory McCann

Length:

Novella

Genre:

Action, Fantasy, Gore, Horror, Science Fiction, Television,

Status:

Single

Member Since:

August 01, 2013
The Hound's Latest Blog Posts

[Subscribe to this Blog]


To The Twins. {Part Two.} (view more)


I Can Take You With Me. {Part One.} (view more)


"Life Is Not A Song." (view more)


"Sing a Song For Me, Little Bird." (view more)


[View All Blog Posts]
The Hound's Blurbs
About me:
Who I'd like to meet: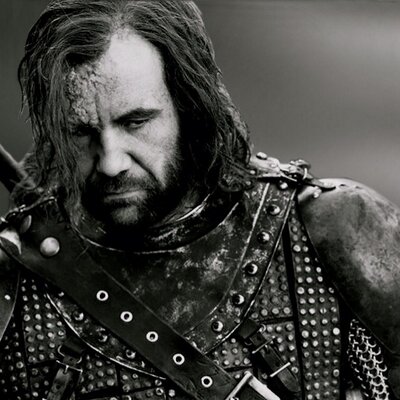 Sandor
Clegane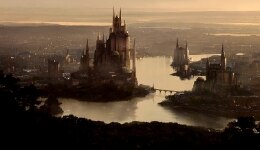 biography
Sandor's childhood appears to have been overshadowed by his older brother Gregor's brutality and martial prowess. When Sandor was seven, his father explained the burns inflicted by Gregor by claiming his bedding caught fire. There are rumors of a sister who died young in mysterious circumstances, and their father was killed in a hunting accident shortly after King Robert I Baratheon came to the throne, which is also implied to have been suspicious, leaving the family estates to Gregor. Sandor left to join the Lannister household the same day Gregor came into his inheritance. He claims to have killed a man when he was twelve years old, possibly during Robert's Rebellion, as he was part of Tywin Lannister's host during the Sack of King's Landing. Sandor has never taken a knight's vows. Ser Barristan Selmy unhorsed Sandor during a tourney a year ago. Sandor is a huge and heavily-muscled man. The left side of his face is gaunt, with sharp cheekbones and a heavy brow, while the right side is a burned ruin with a stump for an ear. Slick black flesh is pocked with craters and deep cracks that ooze red and wet. The scars extend down to his throat. There is a twisted mass of scar around his right eye, which is still good. Sandor's nose is large and hooked, and his long hair is dark and thin and brushed so that it covers the right since no hair grows there. Sandor's eyes are grey and bone shows on his jaw.Sandor speaks in a rasping voice. He has a temper,but is dutiful. The Hound regularly wears an olive-green cloak over plain, soot-dark armor and a distinctive helm sculpted into the shape of a snarling dog's head.He also sometimes wears a brown roughspun tunic and studded leather jerkin. Sandor wields a longsword, a warhammer,and a dagger. His stallion is a heavy courser named Stranger.
Sandor Clegane (Self explanatory)
San-dor Cle-gane (Self explanatory)
Nickname/Alias The Hound, Dog, Clegane.
Meaning Sandor is a Hungarian name that means: Defender of Men.br> Origin It was given to him by his sister.
Title The King's Dog.
Pet Name Hound, or Dog.
ID Number None.
Signature None.
Gender Male.
Gender Role Masculine.
Orientation Straight.
Real Age 27-30.
Age Appearance He looks in his thirties.
Birthday Unknown.
Deathday Unknown.
Birthplace Clegane Keep.
Astrological Sign Unknown.
Zodiac Sign Unknown.
Species Human.
Ethnicity Westerosi.
Blood Type Unknown.
Preferred Hand Ambidextrous
Facial Type Gaunt.
Eye Color Grey.
Hair Color Black/Brown.
Hairstyle Long.
Skin ToneWhite.
Complexion Burned.
Makeup None.
Body Type Huge and heavily-muscled man.
Build Muscular.
Height 6'8".
Weight (In pounds)
Cup Size None.
Facial Hair Beard.
Shoe Size Unknown.
Birthmarks/scars He has scars all over, the most noticable being the burn on right side of his face.
Distinguishing FeaturesHooked nose and heavy brow.
Health Healthy.
EnergyA lot.
Memory Very well, unless he's been drinking.
Senses Depends.
Allergies Unknown.
Handicaps Limp in his leg.
Medication Ale.
Phobias Fire.
Addictions Drinking and killing.
Mental DisordersUnknown.

Love Interest