Arian Frost
1
"When you reach the end of your rope, tie a knot in it and hang on."
1
△

▽

△

▽

△

▽

△

▽

△

▽
I've been looking for an original sin. One with a twist and a bit of a spin.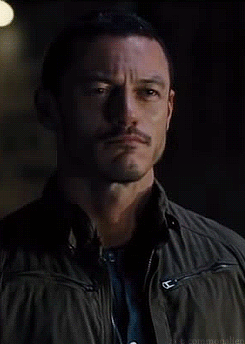 BIRTH NAME: Vladimir, though legally changed his name numerous times
ALIAS(ES):Arian, or classically, Dracula
HEIGHT: 6'0
HAIR COLOR: Black
EYE COLOR: Light Brown
GENDER: Male
DATE OF BIRTH: 02/14/1432
AGE: 589
SPECIES: Vampire
ABILITIES: Speed, Strength, Shapeshifting, Hypnosis, Telepathic, Immortal, Regeneration, Senses,and Control of weather
PERSONALITY TRAITS: Charismatic, Intelligent, Independent, Innovated, Cold, Condescending, Stubborn and Detached
HOBBIES: Cliff Diving/ Snorkeling/ Scuba Diving, Dancing, Weapon Control(archery, guns, swords), Language Learning, Book Collecting
Being a CEO of Foremost Films, there is not much of a challenge for Arian in his long life. It is very lucrative to be able to live as long of a life as he had, so being on top of a very big business is not a huge feat for him. Though, many humans do not have the luxury to be immortal as he is. Being a vampire does have its perks, but also a hindrance when it came to a certain point. When you do not age as your fellow colleagues around you do, it draws attention after a few years. So, he has to go through a rather tiresome process of having to 'kill' himself and hide for a few more years. Then be 'born' and able to bring himself back to the public eye, where people won't recognize him, and he will be able to live just a few more years among others.
Probably be best if he stayed hidden forever, but....alas, he grows tired of that lifestyle. He yearns for new interactions and to be able to connect to the modern human society now. Otherwise, he feels he might go mad with living far longer than most should. It is odd to be continuing to live forever while all those he known in his mortal life has been dead for centuries, where even today people do not know or recognize the names of them. He wondered what does happen to them once they do pass on, but he would never know until he decided it was enough and ends it all. Though, the one strange thing he found in his lifetime, is his inability to connect on a deeper level with mortals. There is always.....a barrier of being another species that keep them from having a really deep bond as most mortals can easily have with each other and other living species on the planet. He always pondered what would happen if he did turn one of his endless strings of lovers into a vampire themselves, but chased away that idea. He knew what would happen if he turned them. Arian would no longer be viewed or felt as a lover to them, no. But...as a parent. It was an odd sensation to describe, but they usually became his fledglings, where he took care of them as if they were babies. It usually killed off any romantic feelings between the two the moment he makes them into proper vampires, which is not what he desires. He....only managed to turn one of his past lovers to know this information.
Sadly, he was no longer with him. The stupid, ignorant humans somehow found out during that time, and burned down their home. When it went up in flames, they had no protection from the sunlight, and as a new vampire, his ex-lover ended up burning to death. Not a pretty site. Arian himself barely managed to escape as well before he felt himself nearly burning to death. It....was a dark time in his life he rather not revisit. He usually blocks out that time for all he remembers is smelling the crisp smoke coming from the man's body. Then the town was splattered with blood. He....never forgave them for it. He also feels no remorse for killing them all off. Perhaps this truly does make him a monster?
Though, it did not stop the spreading of vampires from him. He might of not made fledgling, but others managed to be made. Either by having the person take in his blood by accident, or turning them for the purpose of war, vampires were made. Arian did manage the ones he made for war by killing them off quickly after the war was over, but some managed to escape him. For them to be fledgling, they had to of had a bond with him of respect and wanting to learn from him, which most did not since he turned by accident without knowing the person, or turned strangers for numbers.
The luckiest man who walks on this earth is the one who finds true love.