Personality
Amy the only angel in choir who found sing more heavily than Lucifer
❝Lucifer does not like me much since the day I begged God to take me back❞
▲ She that is why we truly seek our Kelly Kline cause even that ole brute of a beast. Is not the one that gets to sit with all us at the feast. It's his son who freed us back in the eighties.
Physical Appearance
❝Soon his spirit will take his vessel and lead us to one world order❞
▼
And trust me it only has to end
If we break all the seals
That is where it gets tricky
Cause some of us
Want it to end
While others us do not
Cause before the flood we had been removed from this earth
Dull
Which we had
wanted to make our own
And as in days of Noah
It say be again
Those Titans are coming backAnd their sons and daugthers/small>That most assumed where Gods
:P
But just our offspring offspringAnd if not for Hercules
And Noah
This earth would have been ours
But now our seventy years are coming
So just sit back and enjoy the ride. For death will no longer come As this is one battle we won Though we may not win the war
powers & abilities
❝Google it❞
▲ In Time I am sure - No one has ever inspired me as of yet to write this much.
▼ All this is just to much - I mean really
▲ Who has the time for this -I sure don't
▼ Nope :P.
▲ :) :)
▼ :) - :).

strengths

❝F*** off I am tried of pasting them here❞

▲

-Wootie Woot.

▼

-BAHAHAHAHAHAHA

▲

Wait what. Does all that scar you?

▼ Says

Cause it should

weaknesses

❝Rememebr this is RP not RL❞

▲ Don't forgetI Am not really a fallen angel
▼ Nor would I want to be
▲ Character Status: Semi-Active
▼ Storylines: open
▲ Roleplaying for: 11+ years.
▼ Writing Style: Multi-para 5 to 6 at most.
▲ Number of Connections: few.
▼ Personal Message: Lets us have fun and write Let our hearts,And mind wonderA littleOr Alot Life is to shortTo waste lSo Don'tJudgeme OrHimOr her Come on people make this interesting. Let go of then and embrace now


Biography
:P
❝Damned if you do and Damned in you Don't❞
Amy
Says She can be and will be friends with everyoneAnd if you got an issue with thatAtKeep it to yourselfI do I do what I wantEven take trips to southpark Tee Hee But just like he wants us togetherSo do I I do not care What anyone says or does:P No F***s givenPeople act as if they created all that is. And the reality is they just learned how to.

Blah And sweet pea I don't care what they do in their worldSeriously elitDo not show me pumpkinSoTrust me that is the first of the 12 steps is to stop looking We can't control things thereLike they can't control things here With that being said welcome to our foldRemember I still like people you don't But all that matter is I like youSo let us just go from there and have some fun. Trust me when I am done you will be glad that you're on our side and not his..
Hacks by Friends
I suggest not letting others have your info
❝If I let you log in write here❞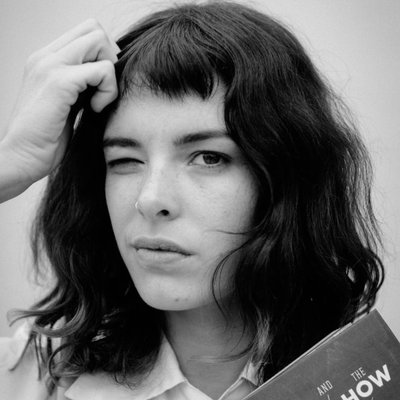 Amy
President
Of
Devils
Has
Spoken
So
Let the fun begin
dolore
A
M
Y
P ODIS
NOW
HERE
TO
PULL RANK
CAUSE
THE
GAMES
STOP NOW
THE OTHERS
Love me love say that you love me
❝Insert your quote/lyric here❞
Dantanian
Flora®
Ethena Jo
Phobos®
Amara Jade
Deimos®
Sami De
Saturn®
Ev Piper
Juptier®
RP Billie
Pluto®
My Romance Novel
Spare me the BS
❝I don't have time for it❞
▲ Status:
words words
▼ Whom
Who Here
▲ Since:
words words
▼Nope I have none, And I have seen better, But I give you 9 on layout design cos you're still above average babes. At least on this one. .
It's way easier just picking one code and cut and copying in pasting cos trying to do one by one gets really annoying as hell.
,
Layout maker
Everything on this page was taken by me Amy from Kim. Please copy, steal or redistribute. All copyrights are intended for this twiniesONLY. This layout was created by Bye me, therefor consequences of thievery will be brutal, and you will be blacklisted.See Blacklist have always lead me to where I am meant to be do it baby!!!!