Unexpected Killer™

Novella, Multi Para. Selective Adds, Supernatural, resident evil, silent hill, Zombies, Gore, Horror, Avengers, Crime, Marvel.

Female
29 years old
Moscow, Moskau
Russia

Last Login:
March 30 2020



View: Albums | Blog | Layouts

Unexpected Killer™'s Albums
Owen and Nat (6 photos)
The assassin doesn't normally team up, but if she trusts you, then you have a partner and back up for life

View All Albums
Unexpected Killer™'s Details
| | |
| --- | --- |
| Characters: | Black Widow, Natasha, Natasha Romanoff |
| Verses: | Supernatural, Avengers, ZOMBIES, movies, comics, crime |
| Playbys: | Scarlett Johansson |
| Length: | Multi Para, Novella |
| Genre: | Gore, Horror, Movie, Open, Supernatural, Undead, |
| Member Since: | February 08, 2020 |

"People were giving small clues, but nothing that would point to what exactly was going on in the town. He honestly was considering heading back to the bunker and trying to get Sam to do more research, but something was telling him that there was more going on here and he was determined to finish what he had started."
1x1 Just Like Fire
B - http://www.roleplayer.me/view_journal.php?journal_id=2275987


Unexpected Killer™'s Latest Blog Post

[Subscribe to this Blog]


[View All Blog Posts]
Unexpected Killer™'s Blurbs
About me:
.Thank You for choosing Kolour Kreations - Do NOT remove any credit from the page or you will be blacklisted. Layout made by Kolour Kreations - Elliott;
Who I'd like to meet: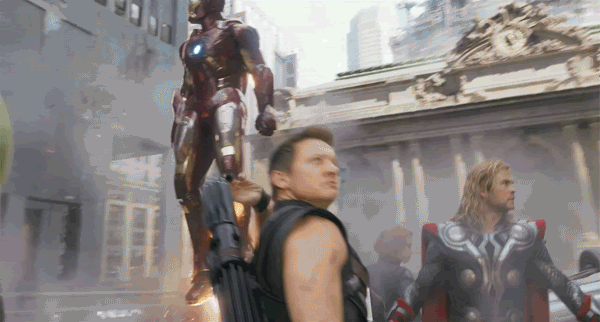 The Black Widow is a world class athlete and gymnast, expert martial artist (including karate, judo, aikido, savate, various styles of kung fu, and boxing), marksman, and weapons specialist as well as having extensive espionage training. She is also an accomplished ballerina. The Black Widow uses a variety of equipment invented by Soviet scientists and technicians, with later improvements by S.H.I.E.L.D. scientists and technicians. She usually wears distinctively shaped bracelets which fire the "Widow's Bite" electro-static energy blasts that can deliver charges up to 30,000 volts, as well as "Widow's line" grappling hooks, tear gas pellets, along with a new element introduced during her ongoing series during the "Kiss or Kill" arc called the "Widow's Kiss"; an aerosol instant knock-out gas she has modified. She wears a belt of metallic discs, some with disc-charges containing plastic explosives, others have been shown to be compartments to house other equipment. Her costume consists of synthetic stretch fabric equipped with micro-suction cups on fingers and feet, enabling her to adhere to walls and ceilings. She has been seen using knives, unarmed combat, and various firearms. she used a specialed multi-lense goggle/head-carapace that demonstrated various technical abilities enhancing vision and communication. Later, she has used a modified gun based on her Widow's Bite wrist cartridge. The Black Widow has been enhanced by biotechnology that makes her body resistant to aging and disease and heals at an above human rate; as well as psychological conditioning that suppresses her memory of true events as opposed to implanted ones of the past without the aid of specially designed system suppressant drugs, attempts to do so result in extreme biological reactions, indicated as vomiting and black-outs. another level to the Biotechnology that Natasha has been subjected to wear "nanites", designed to be passed from her body with even the slightest touch.These nanites were a part of something called the "Icepick Protocol" and when activated could incite someone to homicidal rage. A counter form of these were also introduced to her body so as she could neutralize the activated nanites in another
Heading Here
Heading with QUOTE here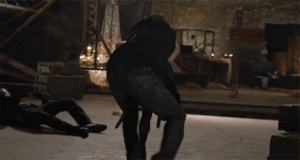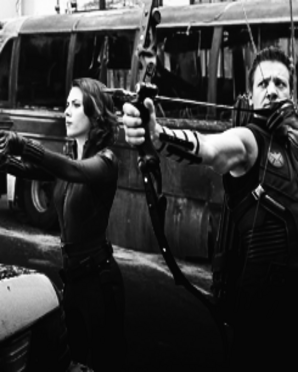 Abilities:
Slowed aging; Enhanced immune system;Peak athletic condition; Extensive military; martial arts; espionage training; Hypnosis

Natasha was born in Stalingrad (now Volgograd), Russia. Black Widow is a Soviet agent trained as a spy, martial artist, and sniper, and outfitted with an arsenal of high-tech weaponry, including a pair of wrist-mounted energy weapons dubbed her "Widow's Bite". Romanova eventually defects to the U.S. for reasons that include her love for the reluctant-criminal turned superhero Romanova's parents were killed in a fire when Romanova was a child. She was saved from death herself by Ivan Petrovitch, who raised her as a surrogate father. She was raised from early childhood by the U.S.S.R.'s "Black Widow Ops" program, rather than solely by Ivan Petrovitch. With other young female orphans, she is trained in combat and espionage at the covert "Red Room" facility. There, she is biotechnologically and psycho-technologically enhanced—an accounting that provides a rationale for her unusually long and youthful lifespan. Each Black Widow is deployed with false memories to help ensure her loyalty. Romanova eventually discovers this, including the fact that she had never, as she had believed, been a ballerina. She further discovers that the Red Room is still active as "2R".