Bullet Walk
Back Story
Way back in the day in a little town lived a man and his lovely little daughter. They ran gambling for a living. Now this town was not for the weak or for the faint of the heart, this town was rough and nothing could smooth its edges. Now the daughter fell in love, but her father was a greedy man. Like any loving father, no boy was good for his little girl. So one night he killed the young man. The daughter was so devastated by her lover's death that she went to her father and begged him to tell her who took away the only man she ever loved.
That upset her father that is when he told his lovely little daughter it was him that killed her lover. Heartbroken by her father's cruel act, that in the middle of a late-night while her father was counting that day's earnings. She took her fathers pistol and ended it where it all began. Taking what cash they had and ran far, far away.
Or so rumour has it
The truth behind that dark night is, the young daughter was frantic and tried to shoot her father. But in the struggle, the father shot his daughter by accident when he tried to seize the gun. He took his daughter to the river and dump her body.
Now you're probably thinking "that's it? that's the end?" well geez let me finish telling the story…damn. ahem Anyway as I was saying, Poor pearl, that poor girl's body was never found. The dead always finds a way to come back to life. However when she washed up the cold from the water put her body in shock, causing her to forget everything. All she knew when she woke up, she was in pain. Taking every bit of strength she had, she dragged herself out from the cold water and onto a speck of old dirt road.
Falling into the centre from the crossroads she begged and she pleaded for a miracle. At that moment she saw wings of hellfire, the skin-crawling voice of the devil himself. "Poor Pearl, this poor girl lost it all in the witching hour. Rise like the Pheonix and burn this world with your red heels. Do my bidding and my dear girl you will make the devil shake with excitement. Abandoned the name Pearl and rebirth as Vine the Queen of hell. The devil has come now carry me home"
The devil is a cruel being, as he handed the gun that took her very life. Now, this is where her journey starts. So shall you join the fun in this path of destruction?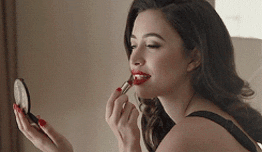 Prsent Time
After that night she was never the same again. Filled with rage and hatred she wondered the streets. Going from town to town laying waste to those who crossed her and did wrong by her. This new found hunger to bring misery around her, there was an itch that needed to be scratch. Something she felt was missing and something she wanted to do, but she just couldn't put a finger on it.
As the years went by she learned very quickly that she had a skill of running a gambling ring. So what better way to create sin than to make greedy people piss their money away. Heading to Sin City, Las Vegas she started her own casino. Legally of course, but what happens behind hidden doors is the devil's playground.
Even after making a life for herself, that itch was always there. For a split second, she remembered bits and pieces. One memory that always played in her mind was a man yelling "NO!" then followed up by gunfire. The only thing to wake her in the dead of night.
Personality
She can be sweet but under that sweetness is a poison. But one thing to keep in mind is that she is unforgiving and ruthless. She has no problem getting her hands dirty. As they say "Hell has no fury like a woman scorn."