Ds_Alfonso XI of Castile_Ds

king of Castile, León and Galicia and alliance member

Male
48 years old
Salamanca, Salamanca
Spain

Last Login:
June 20 2019



View: Albums | Blog | Layouts

Ds_Alfonso XI of Castile_Ds's Albums
Ds_Alfonso XI of Castile_Ds's Interests
♫


Verses I do


Action |Crime |Horror |Fantasy|Adventure


The alliance story website see website for details.
Basic Information

▶Name: Alfonso XI of Castile
▶Birthplace: Salamanca, Spain
▶Current Location: Salamanca, Spain
▶Date of Birth: August 13, 1311
▶Age: 707 years old
▶Gender: Male
▶Orientation: Straight
▶Species: Immortal
▶Marital Status: Single
▶Family:

Peter of Castile

Henry II of Castile

Fadrique Alfonso, Lord of Haro

Sancho Alfonso, 1st Count of Alburquerque

Tello Alfonso, Lord of Aguilar de Campoo

Juan Alfonso de Castilla

Pedro de Aguilar

Juana Alfonso de Castilla

Pedro Alfonso de Castilla

Fernando Alfonso de Castilla

Sancho Alfonso de Castilla



Relationship Status
Status: Single
Whom: LINK
First Kiss: --|--|--

Together: --|--|--
Engaged: --|--|--
Married: --|--|--

| | |
| --- | --- |
| Groups: | |
Ds_Alfonso XI of Castile_Ds's Details
Here for:

Networking, Friends,

Orientation

:

Straight

Body type:

Athletic

Ethnicity:

No Answer

Religion:

I will let you know . . .

Education:

No Answer

Occupation:

king of Castile, León and Galicia

Height:

5"11'

Characters:

Alfonso XI of Castile

Verses:

Website alliance story.

Playbys:

Maxi Iglesias

Length:

Multi Para, Para, Semi

Genre:

Action, Crime, Fantasy, Furry, Horror, Psychological,

Status:

Single

Member Since:

June 03, 2019
Ds_Alfonso XI of Castile_Ds's Latest Blog Post

[Subscribe to this Blog]


Hello Again Maxwell Applewhite (view more)


[View All Blog Posts]
Ds_Alfonso XI of Castile_Ds's Blurbs
About me:
Who I'd like to meet: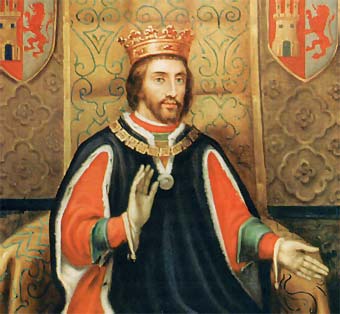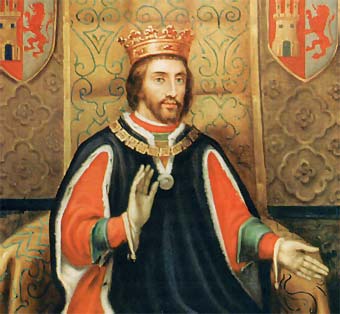 Alfonso XI of Castile History
Alfonso XI of Castile (13 August 1311 – 26 March 1350), called the Avenger (el Justiciero), was the king of Castile, León and Galicia. He was the son of Ferdinand IV of Castile and his wife Constance of Portugal. Upon his father's death in 1312, several disputes ensued over who would hold regency, which were resolved in 1313.
Once Alfonso was declared adult in 1325, he began a reign that would serve to strengthen royal power. His achievements include solving the problems of the Gibraltar Strait and the conquest of Algeciras.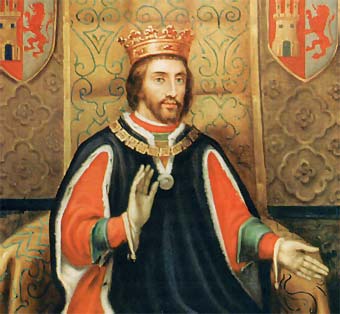 Life
Alfonso XI was the son of King Ferdinand IV of Castile and Constance of Portugal. His father died when Alfonso was one year old. His grandmother, María de Molina, his mother Constance, his granduncle Infante John of Castile, Lord of Valencia de Campos, son of King Alfonso X of Castile and uncle Infante Peter of Castile, Lord of Cameros, son of King Sancho IV assumed the regency. Queen Constance died first on 18 November 1313, followed by Infantes John and Peter during a military campaign against Granada in 1319, which left Dowager Queen María as the only regent until her death on 1 July 1321.
After the death of the infantes John and Peter in 1319, Philip (son of Sancho IV and María de Molina, thus brother of Infante Peter), Juan Manuel (the king's second-degree uncle by virtue of being Ferdinand III's grandson) and Juan el Tuerto (his second degree uncle, son of John of Castile who died in 1319) split the kingdom among themselves according to their aspirations for regency, even as it was being looted by moors and the rebellious nobility.



Castilian House of Burgundy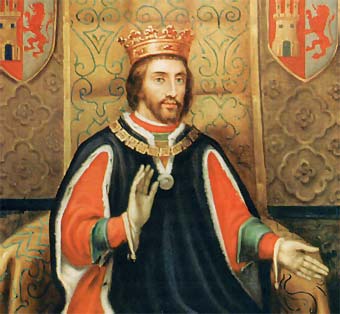 As soon as he took the throne, he began working hard to strengthen royal power by dividing his enemies. His early display of rulership skills included the unhesitant execution of possible opponents, including his uncle Juan el Tuerto in 1326.[2]
He managed to extend the limits of his kingdom to the Strait of Gibraltar after the important victory at the Battle of Río Salado against the Marinid Dynasty in 1340 and the conquest of the Kingdom of Algeciras in 1344. Once that conflict was resolved, he redirected all his Reconquista efforts to fighting the Moorish king of Granada.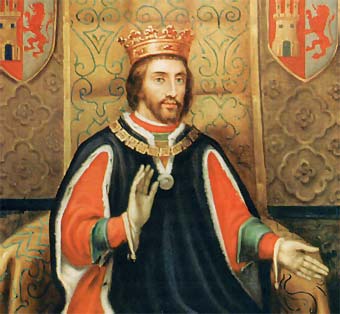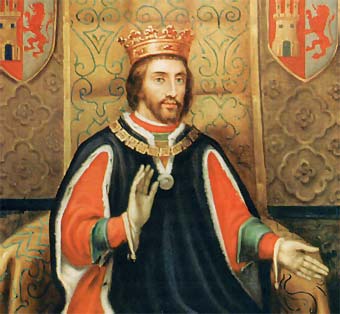 He is variously known among Castilian kings as the Avenger or the Implacable, and as "He of Río Salado." The first two names he earned by the ferocity with which he repressed the disorders caused by the nobles during his long minority; the third by his victory in the Battle of Río Salado over the last formidable Marinid invasion of the Iberian Peninsula in 1340.
Alfonso XI never went to the insane lengths of his son Peter of Castile, but he could be bloody in his methods. He killed for reasons of state without any form of trial. He openly neglected his wife, Maria of Portugal, and indulged a scandalous passion for Eleanor of Guzman, who bore him ten children. This set Peter an example which he failed to better. It may be that his early death, during the Great Plague of 1350, at the Fifth Siege of Gibraltar, only averted a desperate struggle with Peter, though it was a misfortune in that it removed a ruler of eminent capacity, who understood his subjects well enough not to go too far.
Alfonso died in the night of 25–26 March 1350 (some sources put the date wrongfully at 27 March).[1]