She Who Remains

Female
24 years old
Lancaster, Lancashire
United Kingdom

Last Login:
March 17 2018



View: Albums | Blog | Layouts

She Who Remains's Details
| | |
| --- | --- |
| Characters: | ,Lady Amalthea,The last unicorn |
| Verses: | The Last Unicorn,Fantasy,Legend,Labyrinth,Tolkien, |
| Playbys: | Emelia Clarke, various white haired women |
| Length: | Multi Para, Novella, Para |
| Genre: | Cartoon, Crossover, Fantasy, Romance, |
| Member Since: | March 13, 2018 |
She Who Remains's Blurbs
About me:
Who I'd like to meet:
LIKE TO MEET ------------------------------------------------------------------------------
The Unicorn is the protagonist of the story. When secretly following two hunters within her forest, she overhears them say that all the unicorns of the world may be gone, save her. Concerned that she has not seen any of her own kind for quite some time, she decides to leave her home and the safety of her enchanted woods in search of her kind. Along the way she learns from a talkative butterfly that a creature called The Red Bull may have driven her kind to the ends of the earth. When she first encounters the Red Bull, Schmendrick the magician manages to inadvertently change the Unicorn into a human female to confuse the Red Bull and force its withdrawal. Schmendrick calls her "Lady Amalthea" so as not to arouse King Haggard's suspicions, but he soon grows suspicious of Lady Amalthea becaues due to her eyes never showing his reflection in them, but rather, shows green leaves and fox kits and images of the forest from whence she came.

The Unicorn has a personality that develops throughout the progression of the story. She is free-spirited, open-minded and shows concern and compassion to all around her. She also becomes saddened when she discovers the fate of her kind and is greatly upset by her transformation into a human, claiming that she can feel her fragile human body dying around her. This new form terrifies her to the point where she breaks down in tears, claiming that she is more afraid of it than even the Red Bull. She is very much a lost, lonely, frightened soul who seeks to find what matters most to her in the world. When she defeats the Bull and frees her fellow unicorns, she admits that she is glad that she has had a chance to experience being human, as it allowed her to find love and meaning in her life, something that no other unicorn has or will ever know.


When the last eagle flies over the last crumbling mountain And the last lion roars at the last dusty fountain In the shadow of the forest though she may be old and worn They will stare unbelieving at the last unicorn
Full Name: (Self explanatory)
Pronunciation: (Self explanatory)
Meaning:to soften, to soothe". In Greek myth she was a goat who nursed the infant Zeus.
Title: Lady
Signature:choppy, she dosnt write well
Gender: female
Gender Role: feminine
Orientation: heterosexual
Real Age over 1000
Age Appearance: In her late teens or early twenties
Birthday: unknown
Birthplace:unknown
Species: Unicorn
Ethnicity: in human form, caucasian
Preferred Hand: Right handed,)
Facial Type: Oval
Eye Color:purple)
Hair Color:white
Hairstyle:long and wavy
Skin Tone:pale
Complexion:fair and clear
Makeup: little to none
Body Type: very thin.
Height: 5'4
Weight: 110 lbs
Cup Size: b cup
Shoe Size: 5.
Birthmarks/scars: a pink star on her forehead
Health: (How healthy is your character?)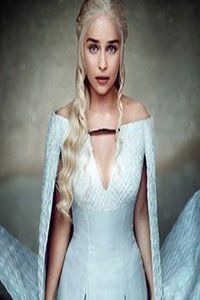 Status
: ---
Whom
:
Name
Dated
: 00/00/0000
Engaged
: 00/00/0000
Married
: 00/00/0000
Children
: Name (age). Name (age). Name (age).
Our Song(s)
: Song by artist. Song by artist. Song by artist.
Comments
: Ut a pellentesque ipsum. Phasellus volutpat, magna ac laoreet tristique, mi purus finibus ipsum, non pharetra magna turpis at nisl. Donec eget lacus hendrerit, congue purus scelerisque, bibendum orci. Vivamus non justo felis. Suspendisse augue lectus, vehicula at nulla eget, fermentum placerat magna. Nunc luctus purus ut lorem lobortis condimentum. Nam bibendum volutpat elit, et efficitur dolor malesuada eu.
Pellentesque accumsan, eros ac ultricies vehicula, enim orci hendrerit quam, at porttitor leo odio sit amet libero. Sed porta sem eu metus malesuada hendrerit. Sed at sapien ac diam vestibulum ultrices. In eget commodo lacus. Maecenas sed nisl quam. Donec pulvinar, nisi non rutrum cursus, nisl mauris luctus diam, eget eleifend nunc massa ut dolor. Nunc consequat fringilla massa, vel consequat ex interdum et. Pellentesque risus neque, tincidunt vitae sodales a, placerat eu ex.
When the first breath of winter through the flowers is icing And you look to the north and a pale moon is rising And it seems like all is dying and would leave the world to mourn In the distance hear the laughter of the last unicorn
She Who Remains's Friend Space
She Who Remains has

3

friends.