Family
Hello all! Below is listed some family member connections I would absolutely love to have filled! Each one has a preferred face claim but if you think somebody else would work better I am all for discussing these changes with you. Especially if you do not like the names or anything.
Name: Arthur Bowerman
Age: 65-72
Playby: Charles Dance
Occupation: Former District Attorney of New York
Relation to Evelyn: Maternal Grandfather
Story: Arthur Bowerman is the father of Brielle (Bowerman) Harper, and the grandfather of Evelyn Harper. Arthur wanted to raise Evelyn after her parents died, but due to the strained relationship between them, her older brother, Alexander, ended up raising her and her other brother. Once she moved to New York with her brothers, Evelyn decided to have that relationship with her grandfather.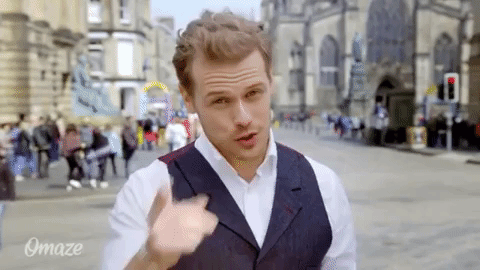 Name: Alexander Harper
Age: 34
Playby: Sam Heughan
Occupation: District Attorney of New York
Relation to Evelyn: Oldest Brother
Story: Alexander is the oldest Harper sibling. Once his parents had passed away, he stepped up to raise his brother and sister. He has the closest relationship to Eve and is the most protective of her. He took her in when she was pregnant, and with the help of his wife, Selene, they helped give her an area to hide away from the paparazzi since she was hiding from the cameras.
Name: Selene (McTavish) Harper
Age: 30-34
Playby: Caitriona Balfe
Occupation: Neurosurgeon at NYU Medical
Relationship to Evelyn: Sister in law ; Married to Alexander Harper
Story: Selene was born in Edinburgh, Scotland and came to the United States at 18. She studied Medicine at NYU, and met Alexander when she was around 25. The two got married at 28, and she went to Medical School shortly after that. Selene is close to her sister in law, however, she has a jealous side because of how protective Alex is of his sister, and he doesn't want children unlike Selene who does.
Name: Samuel Harper JR.
Age: 32
Playby: Sam Claflin
Occupation: CEO of Harper Industries
Relationship to Evelyn: Older Brother
Story: Sam is the middle child. He never got along with Evelyn. He always blamed everything on her as a child because she always got something better than him or always got the attention, especially from their father since she was the "daddy's little princess". After their parents died, he knew Evelyn was devastated and tried to help his older brother raise her since she was only 11 at the time. Now, he is close to Evelyn but not like his brother.
0 Comments