┌─────────┐
❨Basics❩
└─────────┘
» Name: Halla
» Name meaning: Half protected
» Nicknames: Thief of Time, Space Assassin
» Aliases: Hal, Little Thief
» Date of birth: Unknown
» Zodiac: Unknown but she likes to identify with the Dragon
» Age: Unknown but looks in her late 20's to mid 30's
» Gender: Female for the time being.
» Species: Half Time lord Half Norse God
» Sexuality: Pansexual
» Virgin?: Not at all.
» Blood type: Athletic and toned, she has more of an hour glass figure.
» Nationality: She comes off as European
» Native language: Gallifreyan, Danish and Sweedish
» Other languages: Russian, German, Icelandic and English
✧✦✧✦✧✦✧✦✧✦✧✦✧✦✧✦✧✦✧✦✧✦✧✦
"Passion is energy. Feel the power that comes from focusing on what excites you."
✧✦✧✦✧✦✧✦✧✦✧✦✧✦✧✦✧✦✧✦✧✦✧✦
┏━━━━━━━━━━━━━━━┓
┗━━━━━━━━━━━━━━━┛
┌─────────┐
❨Appearance❩
└─────────┘
» Height: 5"7
» Weight: 142lbs
» Hair color: Dirty blonde or Brown
» Hair style: Messy and wild
» Hair length: Down to her mid back
» Eye color: Chestnut brown
» Skin color: Sundew
» Piercings: Ears
» Tattoos: Moving compass Tattoo that points her in the right direction of anything and is connected to her ship.
» Scars: Many scars all over her body, most notably a scar from her right shoulder to her left hip.
» Birthmarks: None
» Make up: None
» Body scent: Sea water and hot metal.
» Outfit/Attire: Usually in her pirate garb.
✧✦✧✦✧✦✧✦✧✦✧✦✧✦✧✦✧✦✧✦✧✦✧✦
"You know you are truly alive when you're living among lions."
✧✦✧✦✧✦✧✦✧✦✧✦✧✦✧✦✧✦✧✦✧✦✧✦
┏━━━━━━━━━━━━━━━┓
┗━━━━━━━━━━━━━━━┛
┌─────────┐
❨Personality❩
└─────────┘
» Personality description: Halla is very cocky and adventurous. She is very caring and ready to throw herself into the clutches of danger for anything as long as it seems to be of value to her. She's an extremely greedy gal ready to take anything as long as it will bring her profit of some kind.
» Mental stability: Her stability is high, she's very tranquil.
» Sane or Insane: Sane.
» Passive or Aggressive: Aggressive.
» Optimist or Pessimist: Optimist
» Religious or Atheist: Religious
» Habits: Picking fights, biting her finger nails.
» Pet peeves: Chewing with your mouth open, nagging.
» Soft spots: Her ship
» Deep dark secrets?: She does not know who her real Norse god parent is or who is her Time lord Parent, only that Gallefrey is dead and the gods rarely accept her.
» Likes: Adventure, animals, her ship, oceans, space, traveling, fighting, expensive or valuable things (whether money or sentimental)
» Dislikes: People who hurt others for no reason, enemies of Gallifrey and the Norse Gods.
» Obsessions: Finding who her family was.
» Sexual position: Feisty bottom.
Dominant or Submissive: Bottom
» Sexual turn-ons: Find out
» Sexual turn-offs: Find out
✧✦✧✦✧✦✧✦✧✦✧✦✧✦✧✦✧✦✧✦✧✦✧✦
"*Inѕert quote here*"
✧✦✧✦✧✦✧✦✧✦✧✦✧✦✧✦✧✦✧✦✧✦✧✦
┏━━━━━━━━━━━━━━━┓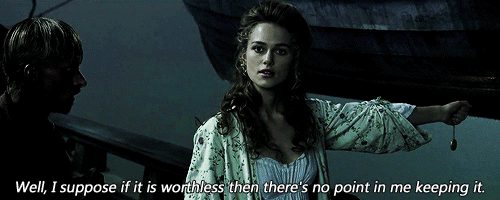 ┗━━━━━━━━━━━━━━━┛
┌─────────┐
❨Stats❩
└─────────┘
» Strength:
?/10
» Intelligence:
?/10
» Charisma:
?/10
» Agility:
?/10
» Eyesight:
?/10
» Endurance:
?/10
» Wisdom:
?/10
» Alertness:
?/10
» Willpower:
?/10
✧✦✧✦✧✦✧✦✧✦✧✦✧✦✧✦✧✦✧✦✧✦✧✦
"*Inѕert quote here*"
✧✦✧✦✧✦✧✦✧✦✧✦✧✦✧✦✧✦✧✦✧✦✧✦
┏━━━━━━━━━━━━━━━┓
image goes here
┗━━━━━━━━━━━━━━━┛
┌─────────┐
❨Fighting Style❩
└─────────┘
» Passive or Aggressive:
» Weapon(s):
» Weapon description:
» Close or Ranged combat:
» Magic?:
» Magic type:
» Magic description:
» Shapeshift?:
» Alternate form:
» Magic background:
✧✦✧✦✧✦✧✦✧✦✧✦✧✦✧✦✧✦✧✦✧✦✧✦
"*Inѕert quote here*"
✧✦✧✦✧✦✧✦✧✦✧✦✧✦✧✦✧✦✧✦✧✦✧✦
┏━━━━━━━━━━━━━━━┓
image goes here
┗━━━━━━━━━━━━━━━┛
┌─────────┐
❨Relationships❩
└─────────┘
» Mother:
» Father:
» Brother(s):
» Sister(s):
» Pet(s):
» Other relatives:
» Love interest(s):
» Children:
» Enemy(s):
» Rival(s):
✧✦✧✦✧✦✧✦✧✦✧✦✧✦✧✦✧✦✧✦✧✦✧✦
"*Inѕert quote here*"
✧✦✧✦✧✦✧✦✧✦✧✦✧✦✧✦✧✦✧✦✧✦✧✦
┏━━━━━━━━━━━━━━━┓
image goes here
┗━━━━━━━━━━━━━━━┛
┌─────────┐
❨Background❩
└─────────┘
┌─────────┐
❨Theme Song❩
└─────────┘
Sweet- Fox On The Run
✧✦✧✦✧✦✧✦✧✦✧✦✧✦✧✦✧✦✧✦✧✦✧✦