Giada

Female
27 years old
Shallotte, North Carolina
United States

Last Login:
August 23 2019



View: Albums | Blog | Layouts

| | |
| --- | --- |
| Music | |
| | |
| --- | --- |
| Groups: | |
Giada's Details
| | |
| --- | --- |
| Member Since: | August 14, 2019 |
Giada
D`Angelo
--Life Begins;
Every new beginning comes from some others beginning`s end.
Giada Isabel D`Angelo, was born to Isabel Jade D`Angelo and Victor Enrique D`Angelo; of Rome, Italy. Isabel was twenty-one when she found out she was pregnant, with Giada. Victor and Isabel had met when they were only five years old, they had always been stuck together like glue; they had gotten married as soon as her eighteenth birthday hit. They always knew they were each other's soulmates, destined to spend the rest of their lives together. They were both completely shocked to find she was pregnant, due to a recurrent ovary cyst they had to remove one of her ovaries when she was only fifteen. It was supposed to be difficult for her to get pregnant, however here they were getting ready to welcome a beautiful little girl into this world. On January 28th, 1992, Isabel woke up at 6 in the mooring having pain, she thought they were just Braxton hicks. She`d been having them for about a month now, so she started cleaning up around the house, and finishing putting all the baby clothes in the drawers. The pain began to worsen, when Victor came into the nursery. A bout of pain struck again about sending Isabel to her knees and causing her water to break. It was in that moment they knew; their daughter was coming, and she wasn't going to wait any longer. Victor hurried around the house, getting sterile towels, warm water, scissors and something he could use to clamp the cord. He ran back to her and could already see the top of their daughter's head. After a few minutes, he had clamped the cord and was holding he sweet little girl in his arms. "Giada Isabel..." Isabel managed to whisper, as she started hemorrhaging; and took her last breath. Victor held their daughter in his arms as, cried tears of sorrow. Thirty minutes had pasted, and the emergency vehicles finally arrived, and took her away. Victor felt, a void…a emptiness as he saw the love of his life leave for the last time. "IT was supposed to be forever…" Victor said as he looked down at his daughter. The girl who was supposed to make their life even better than it had already been. Yet all he could feel as he looked down at her, was that she was the one who took the love of his life away. Giada had killed her.
--Childhood;
My worst enemy, is my memory.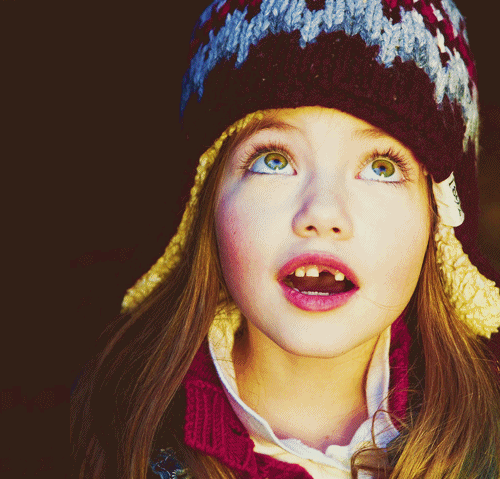 After Giada`s birth and death of her mother, her father decided to up and move them both to the states. He couldn't stand to be around everything that reminded him of the love of his life and her untimely death. Victor came from money and so had Isabel, so money wasn't a problem. You would think that Giada life would leave her wanting for nothing but the mother she never had gotten the chance to know. However, that was not the case, sure she had everything she needed money wise. But what she had really craved was a father who was there, a father who cared; but Victor couldn't stand to be around her. He knew it wasn't fair, but he blamed her; and every time he looked at her all he could see was how much Giada looked and reminded him of her mother. He couldn't stand the pain, so it was Giada who had to suffer. Sure, Giada had a nanny Maria who was always there, and took care of her. But her father was never around, and when he was, he was always loaded on booze or drugs. Maria always tried to keep them as far away from each other when he would come home like that. But sometimes he would go out of his way when he was like that, to find her. It never ended well, always with hateful words; and fist to match. Giada came to fear her father and blame herself as he had come too. It was not life for a child, and it would be what scared her for life, the child of death.
--Life as a Teenager;
Some are just born bad, so it seems..
Giada had come to blame herself for everything as her father had, so she turned to the only thing she thought could erase the pain and void in her existence; the same thing her father had turned to, drugs and alcohol. It wasn't until she ended up in the Emergency room at Myrtle Beach Grand Strand Hospital, with alcohol poisoning and overdosing on Oxy`s; that her father realized what he had done to her. How badly everything affected her. He had wallowed in his pain for so long, that he failed to realize that a piece of his wife was still here on this earth. Giada was the last piece of her left on earth; he finally came to terms and admitted to himself it wasn't her fault. However, what he had put her through was his fault; and he vowed to do everything he could to make it up to her, and find a way to help her realize it was not her fault as he had told her all her life. When Giada woke up and saw her father Victor, she was in shock. He was here she thought, but he's never here; why now? Victor explained how sorry and wrong he was for blaming her all these years, and repeatedly took it all back. Apologizing for everything he had done and everything he had put her through; and begging her to never touch that stuff again and promised he wouldn't either. It took a long time, but she finally got to a good place. Her and Victor had never been closer, and she was very happy for that. However, there would always be a small part of her that remembered, and that let a slight void inside of her.
--Into the Present;
Adulthood is not a age, but a stage of knowledge of self.
Giada was now living on her own, not far from her father; now that he was in her life, they stayed very close with each other. When she had bought her own house, she decided to get a three bedroom; hoping on day she would find the right woman that she would fall in love with and they would expand their family inside that home. With the hours she works she hasn't yet come to find that woman, but she does have love for her work. She went through med school and was just finishing her fellowship in cardiothoracic surgery. Work didn't exactly leave open any time to go anywhere, her life was surgery, sleep, and finding time to go get groceries so she could eat when she was home. She had just become chief of cardiothoracic surgery, a great step up in her career. But she wanted more, she wanted love, she wants love. She wants a family, Children.
Who I'd like to meet: